This post may contain affiliate links, please read my full disclosure policy.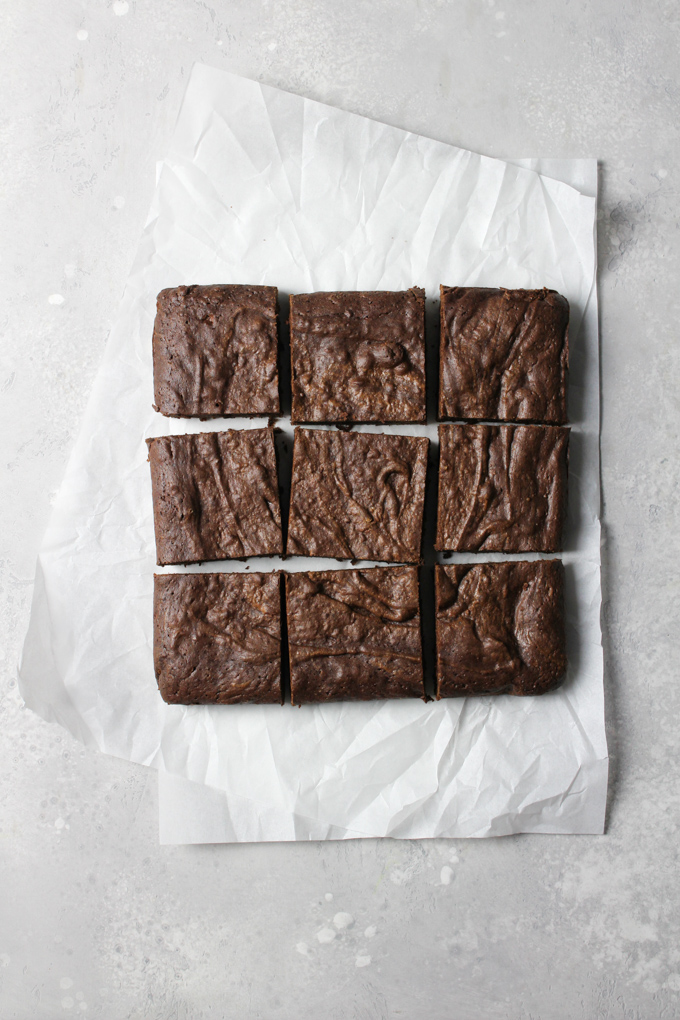 It's almost game day!  That's right, Super Bowl Sunday is just around the corner.  And my husband, George, has requested a recipe specifically for the game.  The first thing that comes to mind is brownies, of course.  You can't watch football without a good old brownie to munch on.  So I'm sharing with you my one bowl brownies.  They can be whipped up in no time, require basic ingredients, and are made without the use of a mixer!  How simple is that?
Let's be honest, homemade brownies are so much better than brownies made out of a box!  The chocolate flavor doesn't even compare.  This recipe uses bittersweet chocolate (a little more intense than semisweet chocolate, which you could substitute with if your prefer), and unsweetened cocoa powder.  If you like a bit of texture to your brownies, you could always fold in a cup of chocolate chips or nuts to your batter as an added final step before pouring it into your baking pan.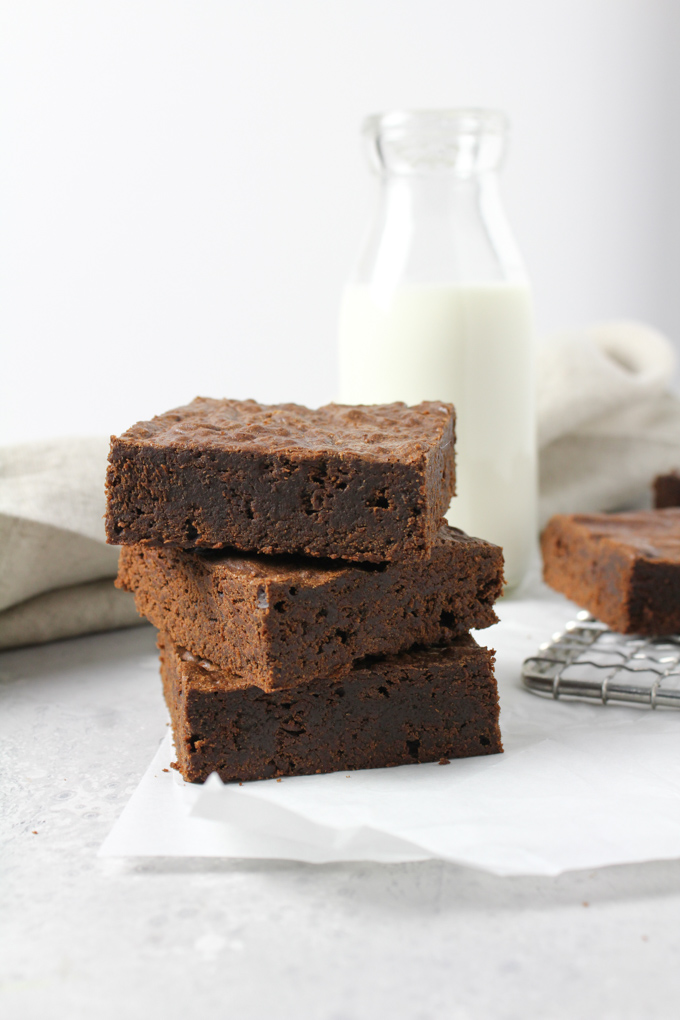 You may notice that there are no leavening agents in this recipe (baking soda or baking powder).  Adding these ingredients to your brownie batter will result in a more cake-like brownie.  Instead, I left out the leavening agents as my goal with these one bowl brownies was to achieve a fudgy consistency.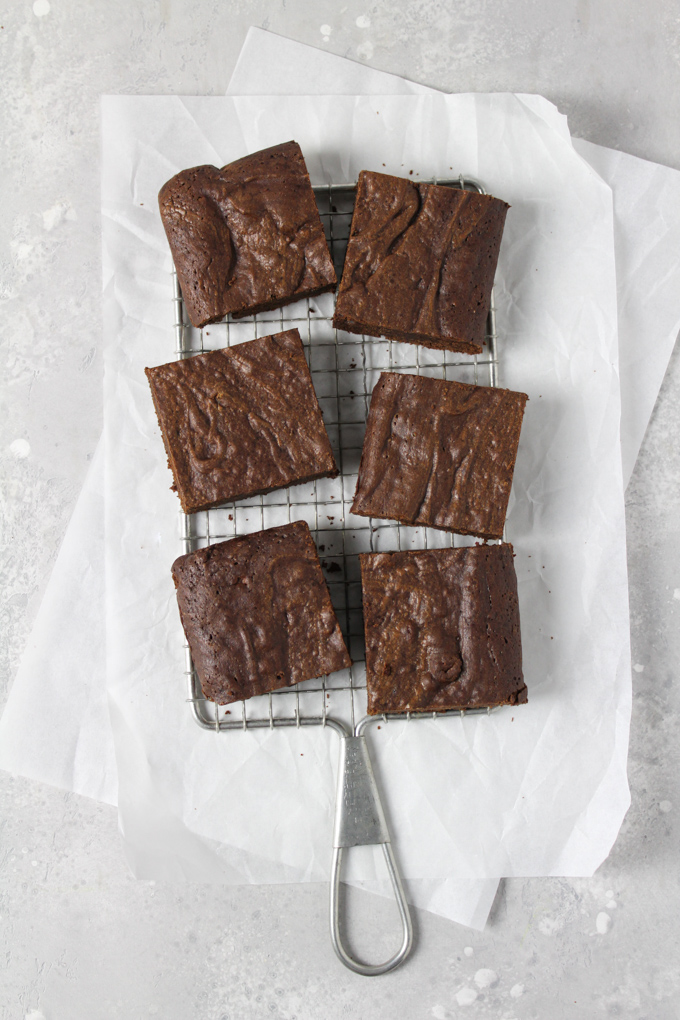 How can you tell when your one bowl brownies are done baking?
It can be tricky to determine when brownies are ready to be taken out of the oven.  Begin by setting your timer to 23 minutes (aside from time, a good indicator to start checking your brownies is when the amazing scent of chocolate begins to permeate your kitchen!).  Insert a toothpick into the center of the brownies and when you pull it out you should see moist crumbs.  If the toothpick comes out wet, the brownies still need more time.  Alternatively, a clean toothpick indicates that the brownies are overbaked.  It is always better to err on the side of underbaking brownies than to overbake them.
If you are planning on serving a larger crowd you can always double the recipe and bake the brownies in a 9-inch by 13-inch pan for 35 to 40 minutes.
Print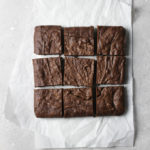 One Bowl Brownies
---
10 tablespoons

(

141 g

) unsalted butter

4 oz

(

113 g

) bittersweet chocolate, chopped

1 cup

(

150 g

) coconut sugar

2

large (100 g) eggs

1 teaspoon

(

4 g

) pure vanilla extract

2/3 cup

(

120 g

) all-purpose flour

1/4 cup

(

25 g

) unsweetened cocoa powder

1/2 teaspoon

(

2.5 g

) salt
---
Instructions
Preheat oven to 350°F/177°C.  Line a metal 8-inch square pan with parchment paper.
Place the butter and chopped chocolate into a medium heatproof bowl set over a small saucepan filled with an inch of simmering water.  Whisk until mixture is completely melted and smooth.  Remove bowl from heat and add sugar to the mixture whisking vigorously until combined.  Set aside to cool slightly.
Add eggs and vanilla to chocolate mixture.  Whisk until well combined, about 1 minute.
Using a rubber spatula, fold in flour, cocoa powder and salt until just combined.  Do not over mix.
Pour brownie batter into prepared pan and smooth.  Bake in preheated oven for 23 to 28 minutes, or until a toothpick inserted in the center comes out mostly clean with some moist crumbs.  Allow to completely cool in pan before slicing.