You love to bake,
and you're ready to take your baking skills to the next level.
Baking is done out of love to share with family and friends. You create that signature dessert for your loved ones to enjoy. Or perhaps you just want to attempt that intimidating Parisian pastry you've always had your eye on. But it can be frustrating to use up ingredients and take the time to bake, only to have a recipe not turn out the way you had hoped.
Do you love cooking without a recipe, but when you slightly alter a baking recipe, it doesn't turn out quite right. Or perhaps you struggle with getting consistent results in your baking. Or maybe you just don't know where to begin. Does any of this sound familiar?
You're in just the right place, baker!
That's where I come in—pastry instructor at your fingertips.
I'm Maria, and I teach people how to bake in the comfort of their own kitchens. I dig deep into recipes to share the ins and outs of what it takes to successfully execute a recipe. It's not just what ingredients to put together and the simple methods of how to put them together, but it's the knowledge that I provide you with to teach you the art and science of baking.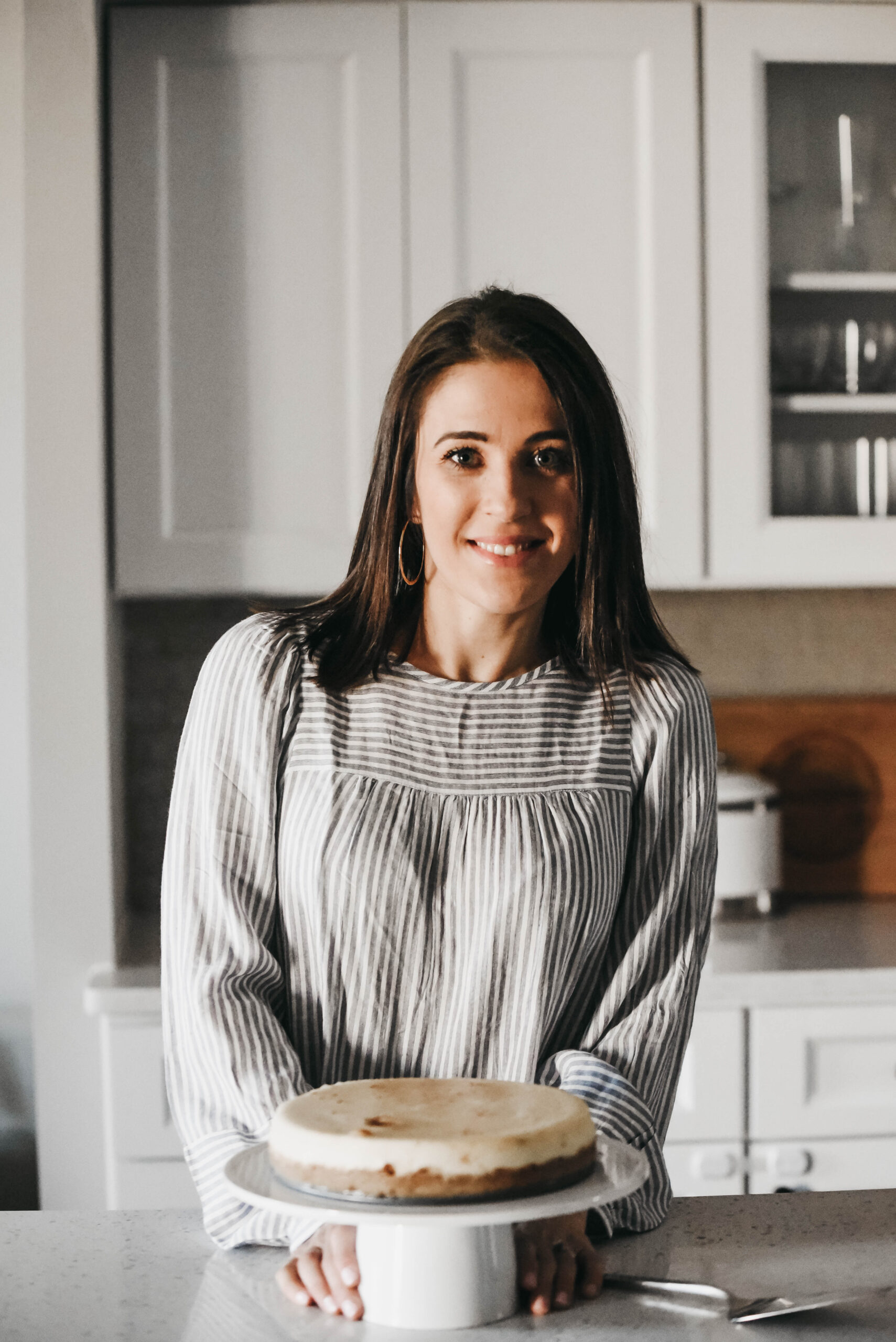 The Sweet Occasion is centered around providing the baking and pastry knowledge and tools for bakers like you to create in your kitchens successfully.
My kitchen has always been filled with the aroma of yeasted bread, chocolate cake, cinnamon rolls, or any sweet creation I'm making to share with family and loved ones. I'm known as the baker.

I have gotten so many questions about baking. Why didn't my cookies spread? Why did my cake bake with a dome? Can I use all-purpose flour instead of pastry flour? How do you make French macarons? Do I refrigerate or leave my cake at room temperature? And I love answering every one of them! So I started a centralized site to help answer baking questions, your questions, and help you develop as a baker.
My Story
I'm a Midwestern gal at heart, born and raised in the oven mitt shaped state of Michigan. I grew up in a home where family dinners were a daily ritual, summers were spent outside, and family vacations entailed long driving trips around the United States and Canada.
As a kid, I found my groove in baking. In 4th-grade, I taught my class how to make an apple pie from scratch with a step-by-step demonstration for a book report presentation! I became obsessed with studying recipes and testing them. During the holidays, my mom would drive me around town so I could deliver holiday baskets of homemade baked goods to family and friends.
I always dreamed of owning a bakery. However, when it came to college, I followed the path of pursuing a business degree. After completing my graduate work, I entered the workforce in the hospitality industry, where I worked for several years. Although my baking was limited during this time, my passion never ceased.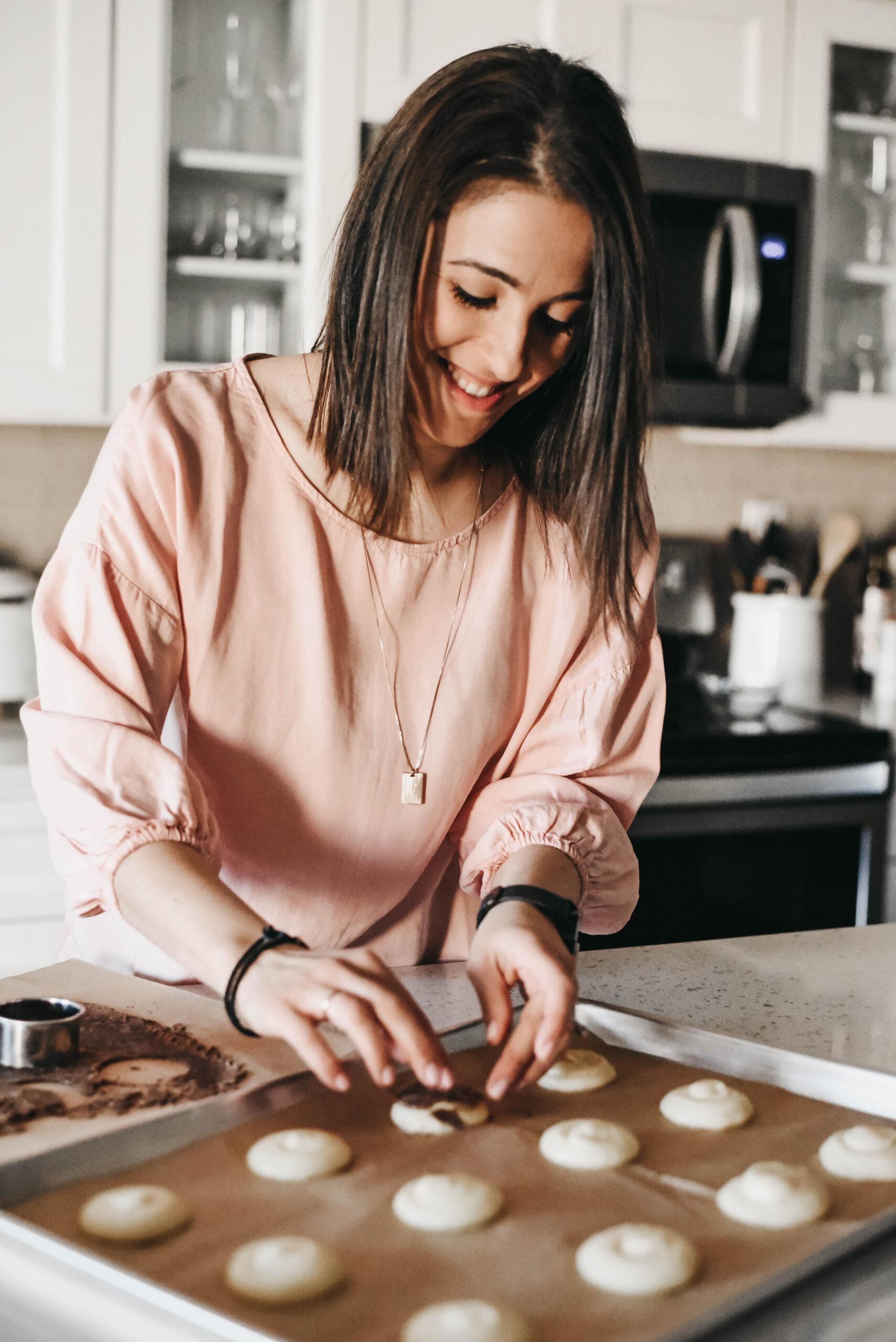 I knew in my heart—baking was in my future.
After this realization, I said goodbye to the corporate world and graduated with a baking and pastry degree from Johnson & Wales University. I was inspired by the creations I made both in school and while interning at a four-star resort. Decorating cakes, creating custom decorated cookies for clients, and teaching baking classes continued to extend my resume.
And then, I met the love of my life and transitioned into the role of a full-time stay-at-home mom of three adorable (high energy!) kids. Life is a true blessing.
And if that wasn't enough to keep me busy, I added The Sweet Occasion to the mix. This is my passion project. I do it because I want to inspire YOU. I want to share my baking knowledge with YOU. I want you to take your baking skills to new levels.
Let's get into the kitchen and start baking!