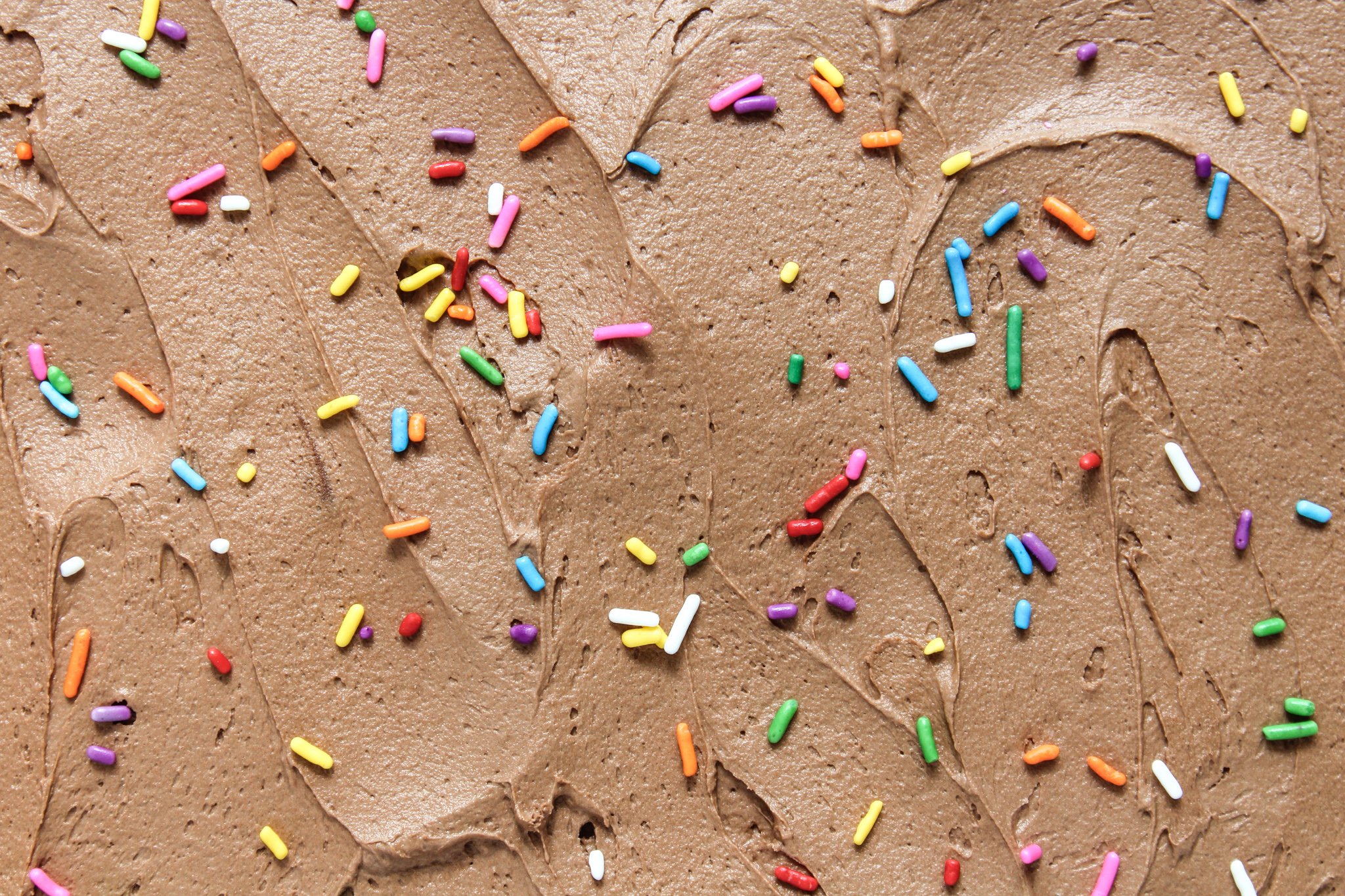 You don't need a cookbook to cook, but you can't bake without one. It really comes down to a science. In baking, you can't just throw in an extra ingredient or cut out an ingredient. And you can't take shortcuts. Instead, you have to measure, be patient, and put in as much time as it takes.
For some, it's stressful to abide by the rules of baking and avoid straying off course. For others baking comes naturally and is like a mathematical equation, black and white. Regardless of where you are on the spectrum, I'm sharing 7 ways to be a better baker. These simple tips can help ease frustrations with baking because, at the end of the day, baking should fun and a way to bring some sweetness into your life and those around you.
1. Read a recipe in full, from start to finish...
Sounds simple, right?! Often though, this is overlooked and people miss little steps that can affect the outcome of a recipe. So I can't even begin to stress how important it is to read a recipe in full, from start to finish, before even beginning the process of baking. It should be the very first step EVERY time.
Some recipes require chill time or changing the oven temperature midway through baking. This can easily get overlooked if we are only reading the sentences we think we need. By having read a recipe thoroughly before beginning your baking, you know exactly what is expected of you to successfully execute a recipe.
2. Follow directions...
In cooking it's easy and acceptable to alter the preparation methods as you go because you can still end up with a delicious dish. But in baking, it's so important to follow the directions. Trust in the process from the ingredients to the directions to making a recipe. I always highly recommend making a recipe as is from beginning to end without changes the first time around. And then if you see that you would like to make changes, do it the next time you make the recipe.
3. Respect the comma...
In baking measurements the comma is key. 1 cup chopped pecans is very different than 1 cup pecans, chopped. Every direction after the comma, whether it's chop, dice, slice, etc., within the ingredient list is to be done AFTER the ingredient has been measured. If it's 1 cup chopped pecans then you can splurge on chopped pecans at the store and measure them or chop pecans yourself and then measure a cup.
When using ounces or grams to measure ingredients, sure it's the same whether you measure before or after because weight is weight. But the key is when using imperial units such as cups it makes all the difference to follow the order. So at the end of the day just respect the comma for better baking.
4. Use unsalted butter...
Salted vs unsalted butter. Yes, it really does matter in baking. You want to control the amount of salt in your recipe and when baking with butter even the slightest amount can make a difference. Why? Because baking is a science and salt doesn't only have a role as flavor in baking. For example, in pastry dough salt also helps strengthen the gluten structure. This is very important because who wants a crumbly or an over tough pastry crust.
Salted butter varies from stick to stick and brand to brand with the amount of salt. It's ideal to use unsalted butter and control of the amount of salt that goes into a recipe.
5. Temperature matters...
Softened butter vs cold butter or room temperature eggs vs eggs right out of the refrigerator. It certainly does matter. When reviewing your ingredient list make sure you stick to any specified temperatures listed by your ingredients. It will affect the outcome of your recipe.
It is difficult to properly cream cold butter with sugar. Instead, it's important to use softened butter to achieve the ideal texture of your baked good. When making a cake, cold ingredients will contribute to a more dense cake with a course crumb as opposed to room temperature ingredients that create a light cake with a fine crumb.
6. Know your oven...
Learn your oven. You may set your oven to 350°F but does it really heat to that temperature? Your best bet is to invest in an inexpensive oven thermometer to ensure that your oven is heating to the correct temperature. Don't drive yourself crazy wondering why your cookies are taking so much longer to bake than what the recipe calls for or why your cake is browning quickly yet not fully baked when you poke the center with a toothpick.
Plus not all ovens are the same. For example, gas ovens bake differently than electric ovens. The more you use your oven and pay attention to times and temperatures, the better you will get to know it.
7. Timing is everything...
An extra minute or two can be the difference between a chewy cookie and a crispy cookie. It is so important to set a timer when baking. So much time and effort goes into gathering ingredients, mixing ingredients, and preparing them for the oven that no one wants to remake a recipe because of over baking it.
It's always better to err on the side of underbaking than to over bake a recipe. Remember, just because you take cookies out of the oven doesn't mean they won't continue to slightly bake if they are still on the hot cookie sheet. In my book, gooey fudgy brownies are preferred to dense brownies.
So next time you pull out a recipe to bake, remember these 7 tips to help you be a better baker. Happy Baking!
For more baking tips, check out these other posts