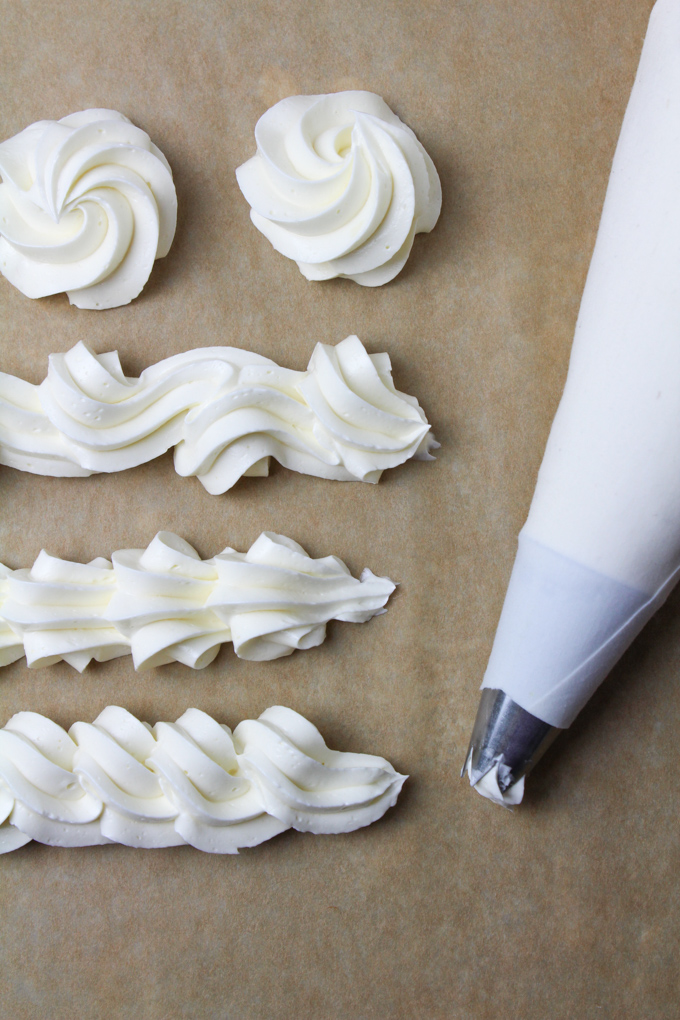 Swiss meringue buttercream is heavenly!  Its silky texture, delicious flavor and ability to hold its shape makes it an essential recipe for any baker.  It screams cake, cupcakes, buttercream flowers!
Swiss meringue buttercream (SMB) is simple to make and requires only four ingredients: egg whites, sugar, butter and vanilla.  How simple is that?!  Of course you can play around with flavors, but this SMB is a basic go-to vanilla buttercream to keep in your back pocket for anytime you need to whip up a cake or some cupcakes.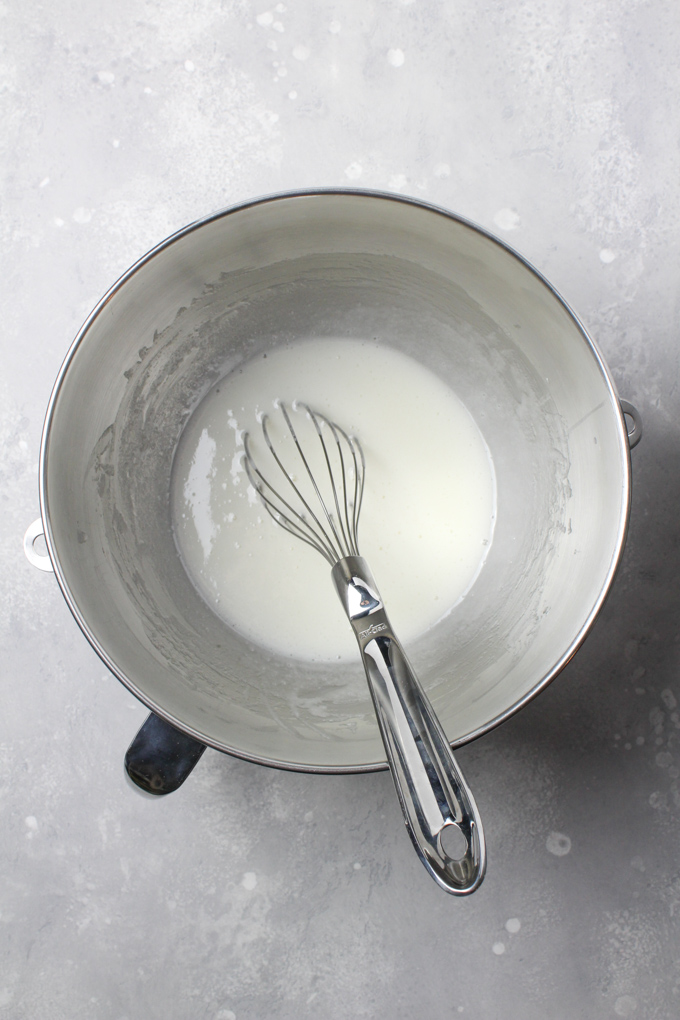 Always begin the process with a clean stand mixer bowl.  It is essential to ensure the bowl is free of any grease or moisture as these can affect producing the perfect meringue.  Even the accidental addition of yolk to the mixture can affect creating volume in your meringue.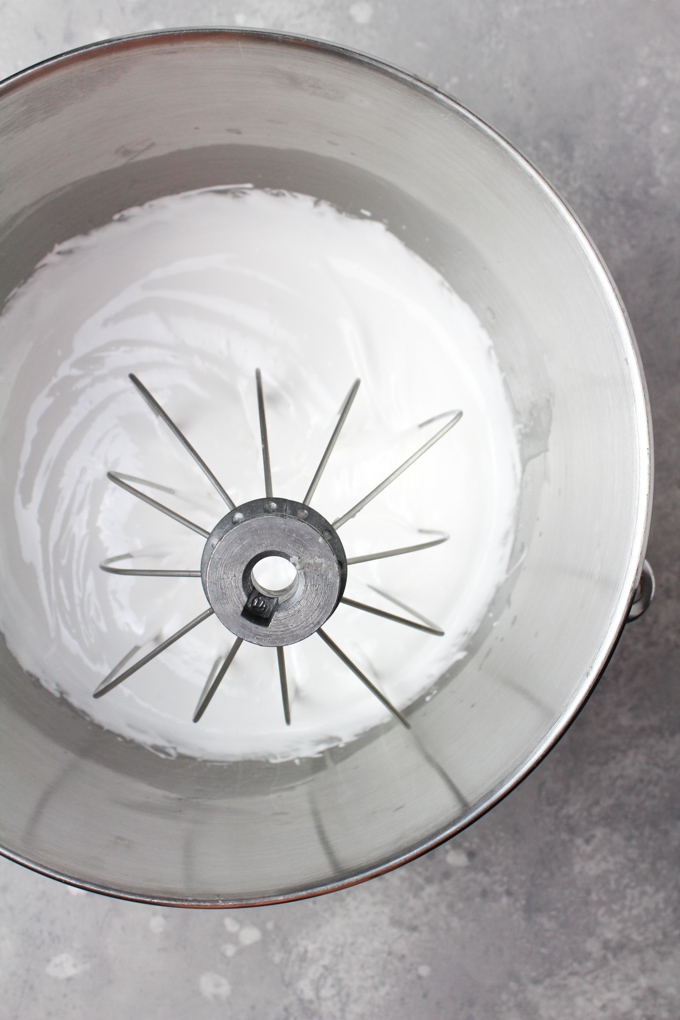 After the addition of the butter to your meringue, the buttercream may curdle or become runny.  If this happens  switch from the whisk attachment to the paddle and continue to beat the mixture until it comes together again.  The first time this happened to me, I thought my buttercream was ruined and there was no turning back.  But with some patience not all is lost.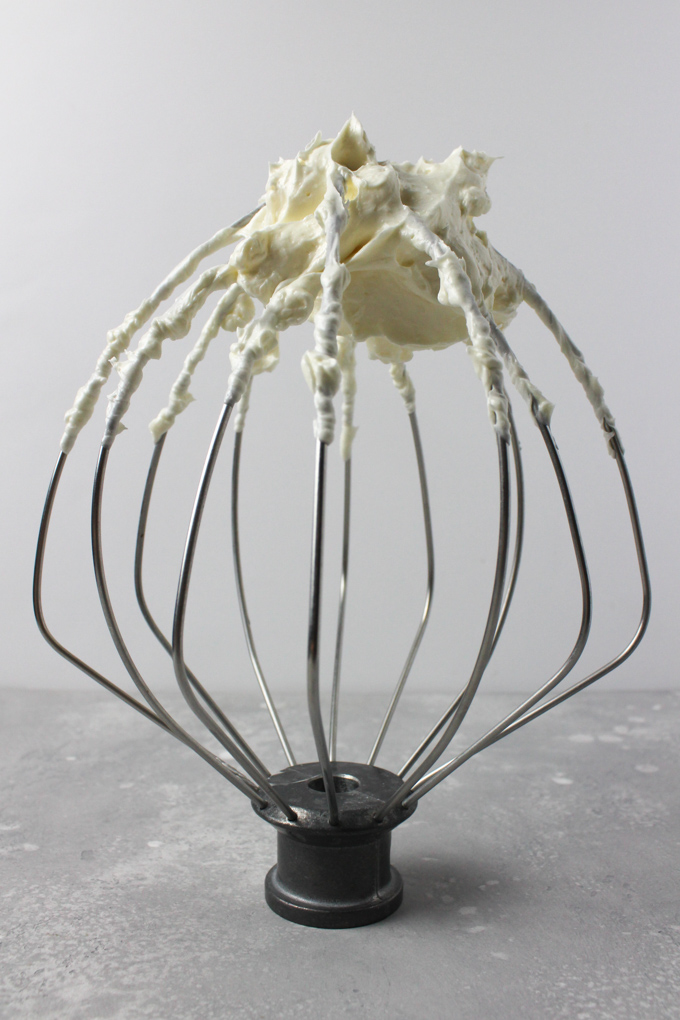 I find SMB is far superior to American buttercream which uses powdered sugar instead of a meringue base making for an overly sweet frosting that can overpower a cake.  With a less intense sweet flavor, SMB is a balance of flavors complementing a cake rather than competing with it.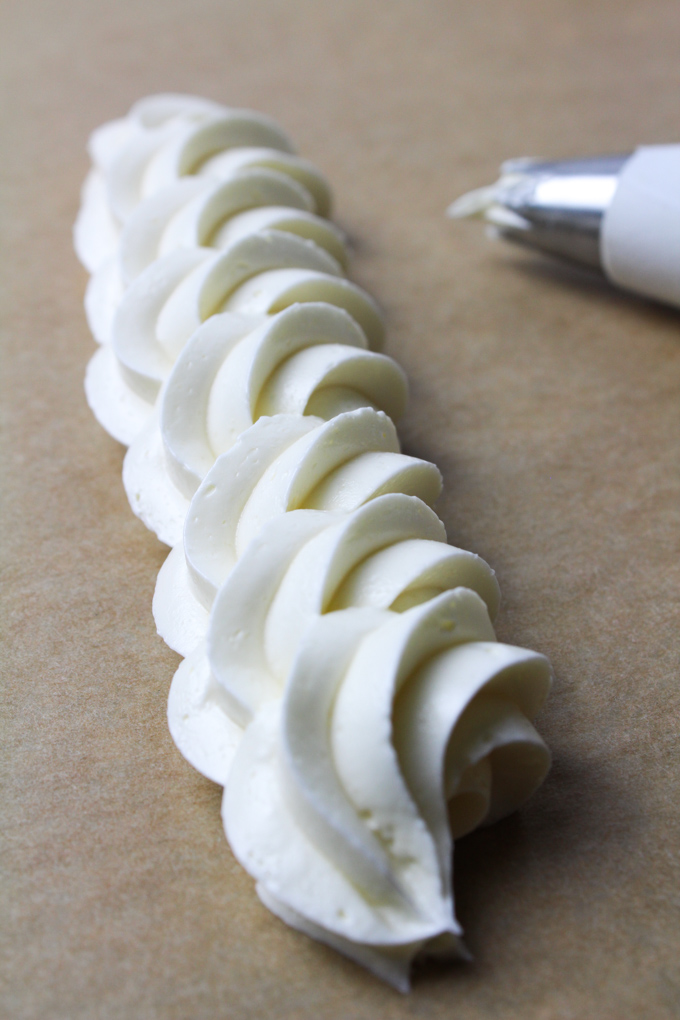 Because SMB is meringue based, I find it much easier to color the buttercream in a mixer with the whisk attachment.  The color is better incorporated and requires less food coloring to achieve vivid colors as opposed to when mixed from hand.
The buttercream can be refrigerated in an airtight container for up to a week.  When ready to use, let stand at room temperature and rewhip in a stand mixer until the buttercream is smooth and fluffy.  Alternatively, the buttercream can be stored in the freezer for up to 1 month.  To use, thaw in the refrigerator overnight and then let stand until room temperature before rewhipping.  I hope you will enjoy making this SMB to complement your sweet treats for any occasion.
Print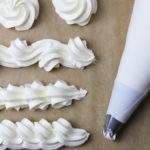 Swiss Meringue Buttercream
---
120 g

(

4

large) egg whites

330 g

(

1 1/2 cups

) granulated sugar

452 g

(

1

pound) unsalted butter, softened

6.3 g

(

1 1/2 teaspoons

) pure vanilla extract
---
Instructions
Put the sugar and egg whites in a mixer bowl and whisk together. Make a double boiler by placing the bowl over a saucepan of simmering water (ensuring the bowl does not touch the water). Whisk constantly until the sugar is completely dissolved and the mixture feels hot to the touch, about 4-5 minutes.  You should not feel any sugar granules when rubbing the mixture between your fingertips.
Transfer the bowl to the stand mixer fitted with the whisk attachment.  Whip the mixture on medium-high until the bottom of the bowl no longer feels warm and the meringue is thick and glossy.
With the mixer on medium, add the softened butter half a stick at time.  Continue to whip until mixture is smooth.  Mix in vanilla until completely incorporated.